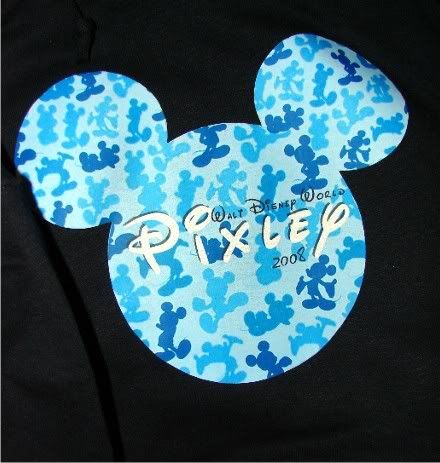 I don't know how I forgot to upload these, but I made us all matching shirts to wear to WDW. I gave them to everyone at Christmas and they loved them!
The boys have hoodies to keep them warm during the cold nights and Carissa has a long sleeve tee since she gets cold so easily. Brian and I both have t-shirts. Blue camo Mickey heads for the boys, pink for us girls.
I made these using a blank Mickey head design a lady named Pat on the disboards made. I added the words to say "Walt Disney World, Pixley, 2008".
We can't wait to wear them this evening!!!